OUR SERVICES
WEBSITE HOSTING & DOMAIN NAME REGISTRATION
CPanel
CPanel is a fully featured web-based control panel that allows you to manage your domain through a web interface. The idea is to transfer as much of the control and responsibility of managing your web site to you. You have the ability to manage all aspects of e-mail, files, backup, FTP, CGI scripts, and web site statistics.
For more information please visit the CPanel website www.cpanel.net.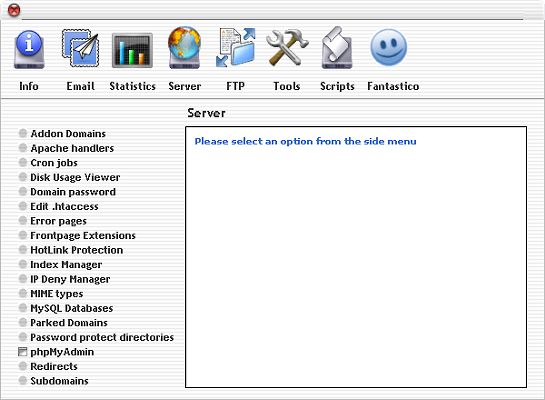 Return to Web Hosting & Registration page.
Home Page
|
About Us
|
Our Services
|
Our Portfolio
|
Request Quote
|
Contact Us
|
Client Login


© High Country Web Design. All rights reserved.
Web Design by:
High-Country Web Design
.